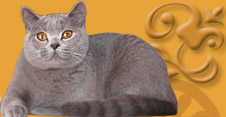 Neuters


W.Ch (WCF),
In.Ch. (WACC), Ch. (FiFe)
Martin Arden Laskovaya Kesa
(Neutered boy )


The British Blue coloring cat.
Was born in April/24/2000.
Horoscope:Aries,a character of the English lord,king to people,calm with children,loyal to judges,Lazy at home,unpretentious outside.
He is single,for kittens he is gentle father. For me ,he is the most favorite animal!



Ch. (FiFe)
Nikolas Smelyi King Arden
(Neuters)


One british shorthair blue self colour male.
Photo in 3 years!
He was born in Moscow in a home of Shepetnay Victoria.
The owner is Suslova Natali. The birthday is 30th December 2007. It can be said he became another one royal christmas gift from our best cats:
World Champion Martin Arden and imported from England Champion Khancoban Mercurial.
This pair used to give our beautiful kittens many times! At the present many of them win shows.
Like his sister Natali, he is a promising big cat having excellent temper!


Ch.Khancoban Mercurial
(House name: Meggi )


The British cat blue.
Owner of the girl Victoria Shchepetnaya.
Victoria brought it to Russia in 2003.
Meggie's some time I took part in our breeding and I gave us remarkable children.
Now it is sterilized, healthy and happy.
He was bred by Anne Cooper, Cattery Khancoban.
Date of birth: - 30 september 2001.
Careful and tender for the kids.


Paulina TinArden*Ru
(House name: Ulinka )


The British shorthaired blue cat.
Was born in Moscow, at us in cattery TinArden.
Birthday - on December, 7th, 2007
The tender, self-sufficient, modest girl.


Brigitte Bardot Aurora Nostalgie
(House name: Brigitta )


The British shorthaired lilac cat.
On a photo 1 year!
Was born in Germany, in the city of Munich, in the house Mrs. Bodo. Cattery Aurora Nostalgie.
Birthday- on April, 27th, 2009
Brigitta-the fantastic girl!
Magnificent temperament, very manual, tender, it is socially adapted.


Nivetta Ponavela Cats of TinArden
(House name:Kisena )


The beautiful blue girl. Our pride.
Has arrived to us from cattery Ponavela Cats. Breeder Lili Ponamareva.
The father: Martin Arden
The mother: Grafinya Ponavela Cats.
Was born on March, 26th, 2005..
Nivetta is a real character, with a superb temperament and she's very funny too. She is invariably to be found 'spread-eagled' in the middle of a hallway, kitchen floor ... anywhere under your feet basically and we all dutifully walk around her so as not to disturb her relaxation



September 24, 2021
Updated photos in the section: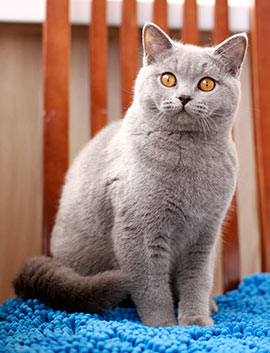 Photo of the day. British kittens
March 7-8, 2020 The

10th anniversary Catsburg international exhibition was held..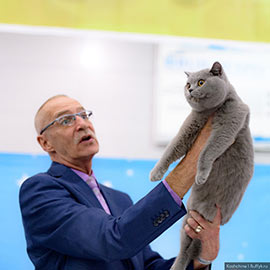 We have very modest Junior results ! Our British cat Nestor TinArden*RU! Ex. II both days.
March 3-4, 2018,Moscow.
International exhibition "Catsburg-2018"
VIEW THE REPORT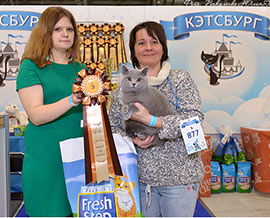 We have a dazzling victory!
Our British cat Quincy TinArden*RU!
2xCAC,2xBIV,2xNOM BIS & 1x Best in Show female cat.!!!
ASC ring IV place!
The best an adult animal from the ASC to the final awarding of Catsburg!
May 30, 2017
Congratulations to Annu Cieslak and: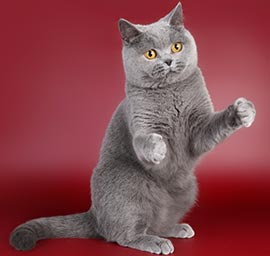 our granddaughter in Poland, Fiona Eniola*PL
With the title of WORLD CHAMPION!
5-6 MARCH 2016, Moscow
International exhibition "Catsburg-2016"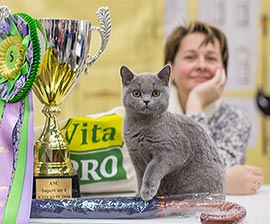 We have great results!
Our British kitten Alvin:
BIS Nom x 2, best kitten in category III,
ASC ring I place!
Video of the British short-haired girl of Tinka is added. Summer 2013.